Computer repair, Data Recovery, Wireless networking, PC Repairs, Laptop Repair
What We do:
Laptop Repair
Mac Repair
PC Repair
iPad Repair
Computer Service Call-outs
Network Setup
IT Support
IT Solutions
Computer Doctor Services: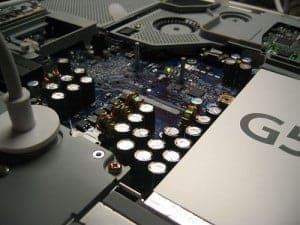 The Computer Doctor provides computer services, PC services and repairs for London businesses and homes. The company provide the following services:
– Computer repairs
– Home PC repairs
– Laptop repairs
– Engineer call-out service
– Network installations
– Wireless network installation and setup
– Broadband internet installation
– Network maintenance
– Onsite computer repairs
– Call-out PC repairs
– Data recovery
A no-fix, no-fee guarantee service is provided by qualified computer technicians.
Laptop Repairs
We repair IBM, Acer, Dell, Sony Vaio, Toshiba, Samsung, NEC, LG, Gateway, Fujitsu-Siemens, HP and Compaq laptops. Our laptop technicians are able to carry out component level repairs on all makes of laptops. Laptop repairs include screen replacement, keyboard replacement, broken power socket replacement, USB port repairs, screen backlight problems, intermittent laptop display problems. Fast data recovery and data extraction from failed or faulty laptop hard drives
Component-level laptop repairs for all major brands. Laptop hard drive replacements or upgrades + Laptop memory upgrades
Wireless Network Installation and Troubleshooting
The Computer Doctor can provide qualified WIFI certified engineers to visit your home or business premises to configure, install, troubleshoot or setup your wireless router or WIFI network. If you have broadband internet access and you want to access the internet or your home network without any physical cable connection to your modem or router, then we can help. We will provide FREE consultation on what equipment you may need with an approximate cost of the equipment and the relevant labour charges for the installation of a wireless network. Cost effective wireless network installation for homes or small-to-medium-size businesses. Also we can add wireless capability to your existing home or business network. The Computer Doctor offers expert wireless consulting to help you plan, implement and maintain point-to-point and point-to-multipoint wireless bridges that give you an inexpensive way to integrate multiple buildings into a seamless network. This means all your nearby offices can be wirelessly networked securely and professionally by our qualified technicians.